Celebrate Pi(e) Day with a Slice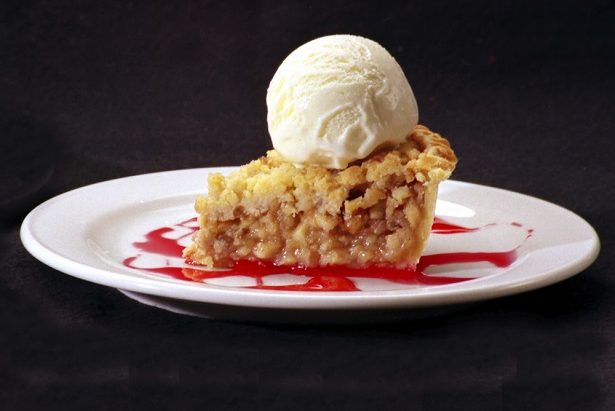 Does a pie-a-day keep the doctor away? Doubtful, but a slice of apple pie still counts when adding up your daily servings of fruit.
Even though a daily dose of pie would definitely not be approved by a doctor, National Pi(e) Day is the perfect opportunity to indulge in a slice of your favorite – will it be apple or French silk? When you're short on time, and need to fulfill your pie craving, a stroll down your grocer's freezer aisle presents you with dozens of options ready for your table – fruit, chocolate, custard-filled, cream-filled, meringue, nuts, traditional flavors and many more. And, don't be afraid to add your own personal twist to your frozen pie and make it your own!
We are here to make your Pi(e) Day that much easier and oh so much better, so we have crafted a must-have list for you to take a bite of:
Once you choose your pie, the next step is to choose a topping – ice cream or sauce? You can never go wrong with ice cream or whipped cream topping, but if you are feeling adventurous, try your hand at a caramel sauce topper or a berry glaze using frozen berries.
While Pi(e) Day is here, make every perfect bite count! What's your favorite slice?