Celebrate National Pizza Month the Right Way

Happy National Pizza Month! There's no question that pizza is one of the most popular foods in America. How can you not love its cheesy goodness with savory toppings piled on high? The stats are there to prove its popularity. Did you know that each person eats an average of 46 slices of pizza a year[1]? That may seem like a lot, but consider it less than a slice a week, which seems totally sensible (right?!). There are over 70,000 pizzerias in the United States, with 9,000 in New York State alone[2]! With an impossible number of topping, cheese and sauce combinations to count, there's no reason to not find a flavor you love.
Whether you like it plain, pepperoni-covered or with exotic toppings, there's a pizza in the frozen food aisle for you! Get to your nearest grocery store now to stock up on these delicious pizza products for National Pizza Month:
You'll even want to check out these Flavor Pairings from the California Pizza Kitchen – just add one or two (or all!) of these ingredient suggestions to your favorite frozen pizza to kick it up a notch.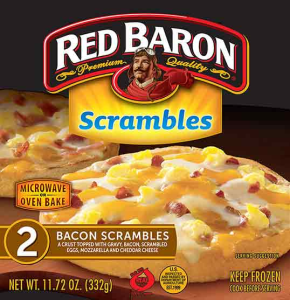 Looking for another mealtime solution? Try these breakfast and snack pizza-related products: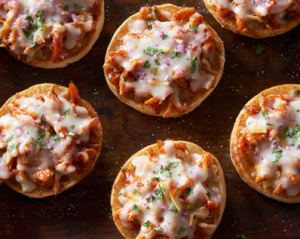 The fun doesn't stop there! Try these pizza-inspired recipes for a exciting spin on one of America's favorite foods:
What are your favorite pizza toppings or preferred crust type? Tell us by sharing in the comments below!
---
[1] http://www.thepizzajoint.com/pizzafacts.html
[2] http://www.statisticbrain.com/pizza-statistics/