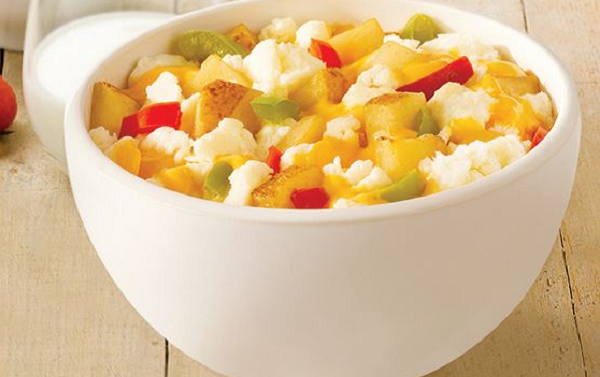 Whether you're a teenager, a mom of three kids or a single adult living by yourself, the relationship between time and food is always the same. We always seem to have less and less time to spend prepping and cooking meals, even though we care deeply about the food we eat. This is where two key strategies come into play: meal prepping and stocking your fridge/freezer.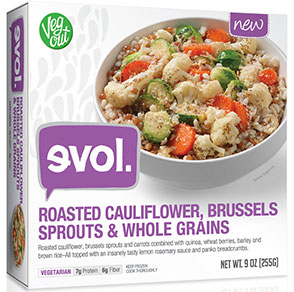 Yes, it's great to prep your week's meals on Sundays, making sure you have enough to last, but we know that life doesn't always go according to plan. Therefore, it's also essential to have ready-made products and ingredients on hand in the fridge and freezer. One way to utilize both prepping and stocking, is to build balanced bowls. Quite simply, these are bowls of different foods that you either prep ahead of time or have at-the-ready. Check out some of our favorite options below!
Critical to creating a hearty and balanced main entrée is to include a little from the main food categories—grains, protein and vegetables. From there, you can add extras, like sauces, nuts and herbs, to get the flavors and textures you love. Here are a few classic and creative bowl varieties for your tasting pleasure:
Brown rice + frozen chicken strips + frozen veggie blend Extras: garlic and seasoning
Quinoa + sweet potato + shredded cheese Extras: dollops of salsa and sour cream
Soba noodles + bok choy + frozen shrimp Extras: soy sauce, ginger and cashews
Now, for dessert, you can use the same philosophy that you did for building an entrée bowl to create a sweet and decadent version. The main categories for these include creamy, crunchy and sweet. From there, you should definitely add extras to amplify flavor – think whipped topping, cherries, honey or syrup. Here are some of our favorite choices:
Vanilla pudding + graham cracker crumbs + frozen blueberries Extras: drizzle of honey and sliced almonds
Chocolate ice cream + cookie dough pieces + hot fudge Extras: dollop of whipped topping and a cherry
Quinoa + almond milk + frozen mango + coconut Extras: cinnamon and drizzle of maple syrup
When you're strapped for time and need a ready-to-go option, but you want to stick with a balanced bowl, head for the frozen food section of the grocery store! New frozen products are popping up on shelves, and even your old favorites are perfect meals to always have on-hand when looking for delicious food without any prep. Here are some top-quality varieties to keep stocked: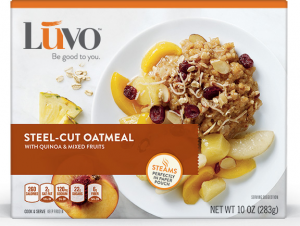 What's your favorite bowl combo? What frozen meal is always stocked in your freezer? Let us know in the comments below!