Boost your Holiday Feast with Sensational Sides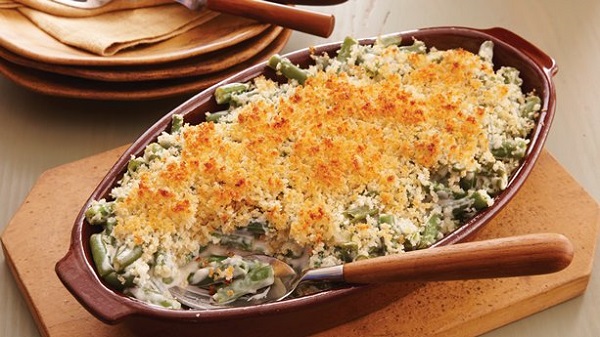 The holidays can mean many things to different people – friends and family bonding, shopping for loved ones, helping those in need, chilly weather, festive decorations, seasonal movies or sitting by the fireplace. Whatever it means to you, all of these holiday activities can be enriched and accompanied by delicious food! What's better than sharing conversation and catching up over a scrumptious full-course meal?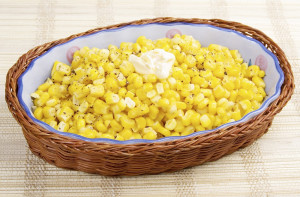 Whether you prefer turkey, ham, beef or chicken for your main entrée, the side dishes are what can bring your meal from "good" to "extraordinary". But assembling such a meal shouldn't mean hours in the kitchen slaving away—after all, this isn't a 5-star restaurant! Take a helping hand from the frozen aisles at your favorite grocery store. There are many helpful shortcuts to creating sides sure to satisfy your mealtime guests.
Want to get away from the traditional dinner roll and try something new? Explore Alexia Foods' Artisan Breads with six varieties for an all-natural and delicious bread choice. These frozen rolls are so simple to prepare—just pop them in the oven and you're ready to roll! 😉
Vegetables are another holiday feast must-have. But you don't have to settle for dull veggies—the frozen food aisle has so many blends with seasonings and spices to kick it up a notch with flavor! Birds Eye has a variety of frozen vegetables that are just that! Store these picked-at-their-peak veggies in your freezer so you have them on-hand for whenever the occasion calls. Want to add some pizazz? They also have ready-made vegetables mixed with various sauces and seasoned so all you have to do is heat and serve—giving you ample time to spend time enjoying food rather than preparing it!
Green Giant also offers bagged and boxed veggie steamers in 12 oz. and family-size 19 oz. of seasoned and sauced veggies. Some blends even have noodles thrown in the mix! These steam-able bags make mealtime effortless – just a few minutes from the freezer to the microwave to your plate. And the assorted of tasty flavors make it so easy to get your youngsters to eat their greens!
Rolls – check. Vegetables – check. Next on the list are other hearty sides to complete your sensational side dish list!
Have fun this holiday season experimenting with new sensational side dishes—and don't be afraid to take a helping hand from foods in the frozen aisles! They make preparation effortless and save you time – which means more time with food on the table and family anxious to chow down. This holiday season, what's your go-to side dish?