Bonkers for Biscuit Month!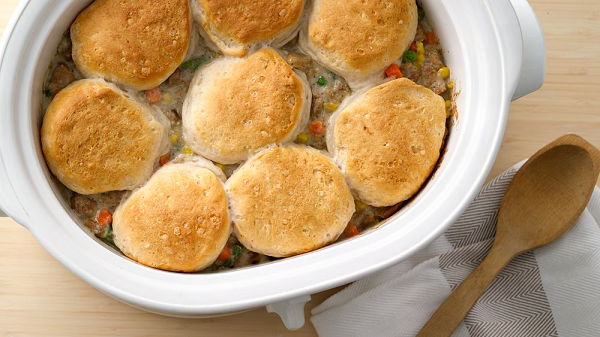 With the month of September comes a lot of things: fall is on its way, the weather gets cooler (maybe?), the leaves will start changing, all things pumpkin spice erupt and new seasons of your favorite TV shows begin. But it's also National Biscuit Month! One may not know it, but there are many different kinds of biscuits and ways that they can be cooked or baked.
Take a look at this sampling of four popular biscuit varieties to see if you were aware of the difference[1]!
   –  Rolled biscuits – One of the most popular baking-powder leavened quick breads. The inside is light, fluffy and tender, while the crust is a crisp, even brown. They have a flat top and straight sides.
   –  Drop biscuits – These have more milk added to the dough than rolled biscuits and is more moist. They are coarser in appearance and texture.
   –  Scones – These are sweet and wedge-shaped and are usually made with cream and butter. They have a tender, heavy crumb and a slightly crusty brown top.
   –  Shortcakes – These use rich biscuits or scones as a base and are served either split or whole, topped with sweetened fruit and whipped or ice cream.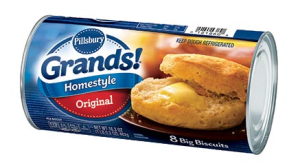 Who knew that all those doughy treats are considered biscuits?! Now that you're well versed in a few types of biscuits, try your hand at these hearty meal, side and dessert biscuit recipes for National Biscuit Month!
With 10 varieties, Pillsbury's Grands! Refrigerated Biscuits will meet all your baking needs! Stock up and try these meal easy recipes using biscuits:
Although biscuits are delicious on their own, try experimenting with pairing fun and trendy flavors with your next meal: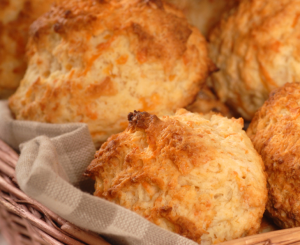 Round out your National Biscuit Month celebration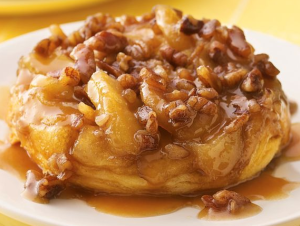 with these winning biscuit desserts:
Craving a biscuit, but don't need an entire pack? With Grands! Frozen Biscuits, you can bake just what you need, and pop the rest back in the freezer. Bonus: they come in 7 different varieties!
Now that we've served up some National Biscuit Month recipes, which biscuit recipe will you try in the coming weeks? Share with us in the comments below!
---
[1] http://www.quakeroats.com/cooking-and-recipes/content/baking-101/biscuits/types-of-biscuits.aspx