Attention! Time for After-School Snacks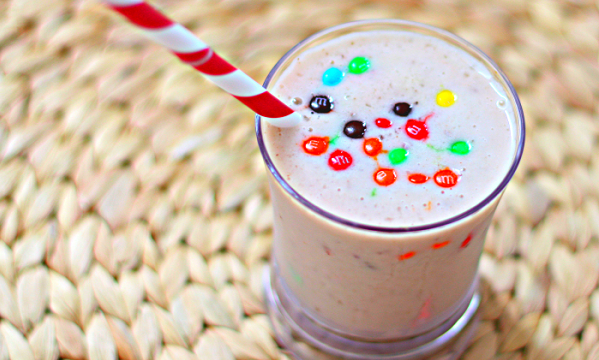 When the school day ends, children are bound to feel their stomachs rumble while heading home on the school bus or before their extracurricular activities. Already hungry from their lunch several hours before, the trick is to give your kids after-school snacks that are hearty enough to satisfy their cravings but still leaves plenty of room for dinner.
Whether the kids go straight home and have time to enjoy a sit-down snack or need something quick and portable, the grocery store's freezer and dairy aisles are every mom's best snack time friend. When the kitchen is fully stocked with single-serve options and versatile products that can be customized into a variety of snacks, a few on-hand preparations and recipes are all you need for weekly snack time!
Below we've given a wide range of options, including easy-to-assemble sweet and savory snacks, as well as already prepared and ready-to-go frozen options. With choices like these, your kiddos will never go hungry this school season!
SIMPLE PREP SNACKS:
Yogurt Parfaits = Favorite flavor of yogurt + fruit of choice + nuts and/or granola
Sweet Parfait = Bananas + Pecans + drizzle of honey + cottage cheese
Queso Pots = Salsa + melted cheese + crackers or pretzels for dipping
Mini Pizza = English muffin + tomato sauce + mozzarella cheese
Mini Fruit Pizza = Frozen waffle + cream cheese + jam OR fruit of choice
FREEZER-FRIENDLY SNACKS:

Mom Made Meatball Bites are made with natural meat and come in bite-size versions, perfect for the kids! Please picky eaters too, with their range of varieties, including: Turkey, Chicken & Apple, Beef & Cheese and Italian Style Beef.
Farm Rich products are essential snacks to keep stocked in the freezer. From French toast sticks to mozzarella sticks, chicken bites, potato skins and toasted ravioli, the kids will find something for any craving!
DOLE Dippers are miniature and just the right amount of sweet for a pre-dinner snack. Try the pineapple, strawberry and banana dipped in chocolate.
KID-APPROVED SNACK RECIPES:

What is your child's favorite after-school snack? Let us know in the comments below!