April Showers Bring… May "Showers"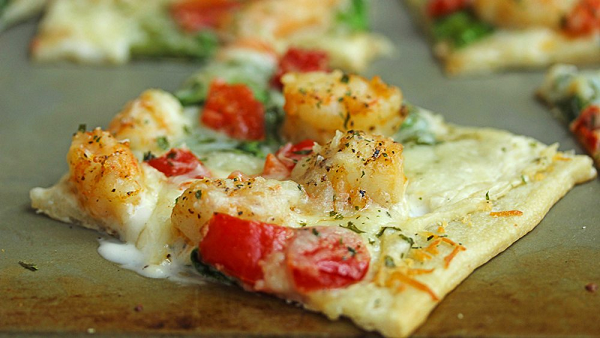 School is ending, summer is almost in full swing and calendars are filling up with all kinds of "showers." From baby and bridal showers to graduation parties, the summer months provide a perfect setting for celebrating all kinds of occasions! Did you know, June is the most popular month for weddings and August is the most popular month for the arrival of newborn babies? With so many reasons to celebrate with friends and family, you'll want simple but yum-worthy party recipes at the ready!
Since these gatherings can occur mid-morning, throughout the afternoon or even over dinnertime, the food for the party should always be fun, easy to munch on and flexible enough to fit a range of themes[1]. Here are a few party concepts to consider for your next occasion:
Baby Shower Breakfast Buffet[2]

Throw a baby shower that brings all the breakfast staples together, buffet-style. Put together a kid-friendly breakfast buffet with waffles or pancakes, juice and fruit as well as a few sophisticated twists!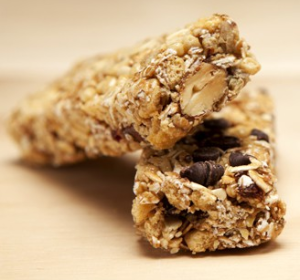 Serve your brunch cocktails, but be sure to have delicious mocktails for the mom-to-be: try a simple but elegant mixture of lemonade, club soda and choice of garnish.
To keep energy high throughout the shower, have Grab and Go Granola Bars on hand to munch on, and/or send them home with guests as goodie bag treats.
Anything bite-size is sure to win over guests and disappear at lightning speed. Try Waffle Fruit Snacks that are made with frozen waffles, cottage cheese and berries— adults will love these just as much as kids will!
Dressed Up Picnic for the Grad[1]

Celebrate the graduate with a young, fresh and unique picnic that kicks the average fare up a notch!
For an outdoor picnic-themed party, instead of making sandwiches that could get messy while guests mingle, pass around Honey BBQ Cheesy Chicken Bites that squeeze all of the BBQ goodness in mini packages.
Get creative with the beverage display. In addition to soda, serve Raspberry Limeade Cooler in a hollowed out watermelon instead of a pitcher or bowl!
After your savory delights, pull out all the stops for dessert by rolling out an ice cream sundae bar once the sun sets— lay out a variety of ice cream flavors, assortment of toppings and options for cones. Then, surprise the grad with an Ice Cream Sandwich Cake that is so easy to make, you won't mind that it's devoured in minutes!
Elegant Meal for the Bride-to-Be
Bridal showers can take place morning noon or night — any of which call for chic appetizers and drinks, as well as a classy main meal.
Spruce up glasses of water or bubbly with flavored ice cubes made from frozen berries—raspberries and blackberries work well, but you can also swap for mango and peaches.
Whether you're throwing a happy hour or serving dinner, these Classic Shower Trio bites combine chicken salad, egg salad and crisp cucumber for one mouthwatering appetizer!
Summer-inspired and with a hint of elegance, Garlic-Shrimp Alfredo Pizza is full of flavor and can be customized depending on guest preferences— try shredded beef for a meat option or throw on spring veggies for the vegetarian.
Do you have a summer shower coming up? If so, which type of party will it be, and are you the host or guest?