An Ode to TV Dinner Day—Celebrate Innovation in the Frozen Food Aisle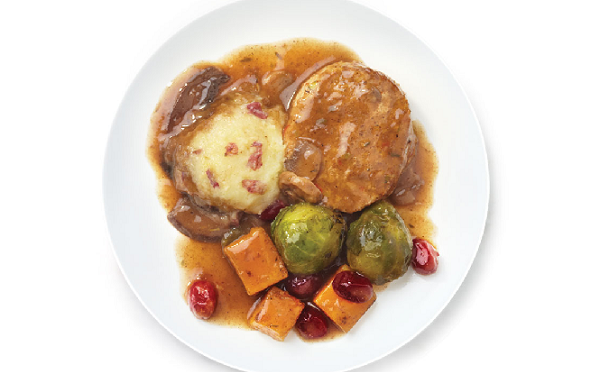 Today we pay homage to the frozen food department as we celebrate TV Dinner Day! In 1954, the original "TV Dinner" was introduced nationally by C.A. Swanson & Sons. It contained roast turkey,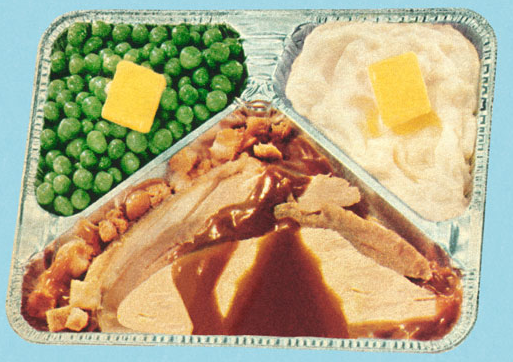 cornbread dressing and gravy, peas and sweet potatoes and cost a whopping 98 cents. Flash forward 61 years, these TV Dinners, now referred to as frozen entrées or meals, have come a long way in innovation, but continue to offer convenience, flavor, quality and value to the young and old alike. According to Prepared Foods, 73 percent of households said they have purchased single-serve or multi-serve frozen entrées within the past six months[1]
For more history on the TV Dinner, be sure to check out our blog from last year.
During the last decade, we've seen a multitude of innovation in the frozen food department to meet the needs of the current consumer. These needs include things like:
Natural ingredients
Higher-quality or gourmet items
Worldly flavors
Usability and convenience
Health- and ingredient-related factors
Packaging with labels calling out organic ingredients, high protein contents, if it's gluten-free, etc.
Better pricing
We've pulled together some of our favorite innovative frozen entrées:
Lean Cuisine – "Freshly Made, Simply Frozen"
Owned by Nestle for over 34 years, the once diet-focused Lean Cuisine brand has launched a modernized and health-trends focused frozen entrées line that falls into four categories[2]:

Marketplace meals take you on a culinary adventure
Craveables comprises foods like pizzas and garlic chicken spring rolls
Comfort includes meals like steak portabella and meatloaf with mashed potatoes
Favorites includes frozen meal classics such as spaghetti and lasagna
Newer to the aisle, Luvo meals contain fewer than 500 calories and 500 milligrams of sodium, have antibiotic-free meat and contain artisan-quality ingredients. What makes them unique from other frozen food brands is that their meals cook in a patented paper pouch that both evenly heats food and ensures that your first glimpse of your food isn't unappetizing, but a steaming meal that looks as good on the plate as on the package.
Amy's Kitchen – "We Love to Cook for You"

Amy's continues to be one of the most popular frozen food brands. They use certified organic ingredients sourced from organic farms located mostly near the company's production facilities. Amy's products are non-GMO and do not contain hydrogenated fats or oils. No dishes contain meat, fish, shellfish, poultry, eggs or peanuts. Besides their classic entrées, Amy's also offers: Light & Lean, Gluten-Free, Vegan and other health-conscious options.
EVOL Foods – "Love What You Eat"

EVOL is a forward-thinking frozen food brand that produces trendy entrées while using cleaner ingredients and sustainable packaging. The packaging is clearly marked either vegetarian, vegan and/or gluten-free. The packaging also calls out if the meal contains beef raised without antibiotics and/or chicken raised without antibiotics. Besides their classics, we love their Lean & Fit line.
Café Steamers entrées, originally launched in 2007, are culinary-inspired steaming meals with a crisp and fresh taste. They have multiple kinds of Steamers including:

Simply – 100% Natural
Gluten-Free
Protein + Whole Grain

The Atkins frozen entrées line has delicious, low-carb options that help you lose weight while curbing cravings. Its frozen meals were one of 12 products recognized in Nielsen's 2015 Breakthrough Innovation report[3].
Have you tried any of these frozen entrées? Let us know in the comments below! Be sure to celebrate National TV Dinner Day before the night is through!
---
[1] http://www.preparedfoods.com/articles/115133-top-frozen-entre-trends-in-2015
[2] http://adage.com/article/cmo-strategy/lean-cuisine-makes-massive-pivot-diet-marketing/299236/
[3] http://www.washingtonpost.com/news/innovations/wp/2015/06/26/how-atkins-bucked-the-downward-trend-in-frozen-food-sales/