An Easier Way to Celebrate National Garlic Day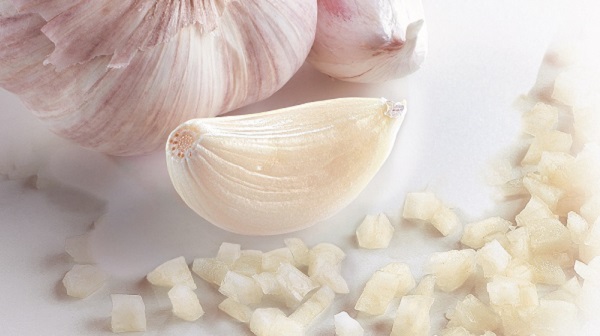 Did you know today is National Garlic Day? Garlic originates in Central Asia and has been cultivated for thousands of years. It has been the favorite ingredient of different civilizations throughout history (Egyptians, Romans, Gauls, etc.).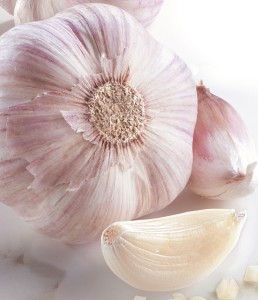 Garlic bulbs were fed to the Egyptians who built the pyramids and were placed in King Tutankhamun's tomb. During the Middle Ages, many believed that garlic could be used in defense against vampires and other mythical evils. Today, garlic is a worldwide culinary staple and is used to enhance the flavor of sauces, meats, vegetables, fish and more.
Most Common Garlic Uses:
Sauces: pesto, aioli, tapenade, tomato sauce
Flavored butters
Meats, stews, roasts
Vegetables
Fish
Garlic is a source of vitamin C, potassium, phosphorus and copper. It's also high in vitamin B6 and manganeseed. Garlic pairs well with basil, parsley, thyme and rosemary.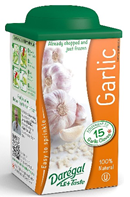 For a fast, convenient way to add garlic to your favorite dishes, try Darégal frozen chopped Garlic! Darégal's Chopped Garlic is free-flowing, salt & preservative free, certified gluten free, & non-GMO certified. Darégal's Garlic is chopped and ready to use right out of the freezer – no defrosting necessary. Darégal Gourmet's freezing process preserves the fresh-picked flavor, aroma and color resulting in herbs that are fresher than fresh! One 2.65 oz container contains 15 garlic cloves.
Delicious Dinner Recipes featuring Garlic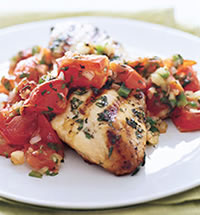 Appetizing Appetizers featuring Garlic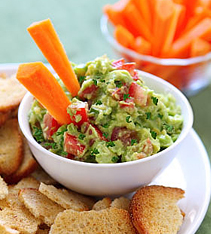 What are you waiting for? Celebrate National Garlic Day with Darégal!
About Darégal Gourmet
Since 1887, Darégal has been dedicated to growing and selling the highest quality all-natural herbs. Darégal herbs are Non-GMO Project Verified and Certified Gluten Free.  Darégal herbs are 100% natural, free-flowing and do not contain salt or preservatives.
Because herbs lose 75% of its flavor and aroma within 24 hours of picking, Darégal ensures that all of its herbs are processed from field to freezer within three hours of harvesting. Darégal's deep freezing process preserves the herbs' fresh-picked flavor, aroma, and color, resulting in herbs that are "fresher than fresh!" For more information, visit www.DaregalgGourmet.com. Darégal Gourmet is a member of the National Frozen & Refrigerated Foods Association.