Alleviating Food Waste During the Holidays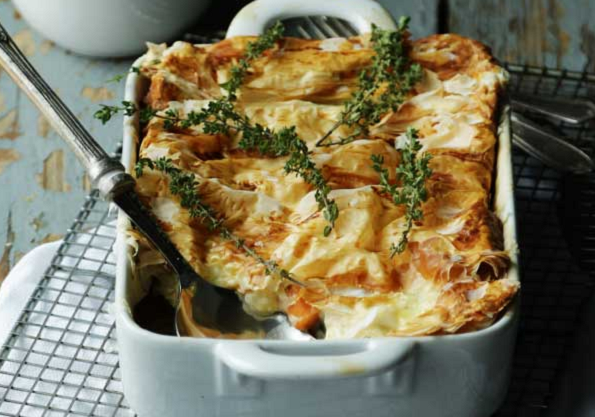 The holiday season is fast approaching along with the family gatherings and parties with friends. These get-togethers can create more than stuffed bellies. They also create over-stuffed trash cans. In the United States, we generate an extra 5 million tons of household waste each year between Thanksgiving and New Year's, including three times as much food waste as at other times of the year[1]. Much of the 28 billion pounds of edible food thrown away each year is wasted during the holiday season[2]. As the party host, you get all the compliments, but you also get all the post-party clean up. Here are some easy steps you can take to make the festivities a little more environmentally friendly.
Be realistic: The fear of not providing enough to eat often causes hosts to cook too much. Instead, plan out how much food you and your guests will realistically need, and stock up accordingly.
Plan ahead: Plan your menu and create a shopping list before going to the grocery store to avoid impulse buys or buying unnecessary quantities that may not be used right away and go to waste.
Know portion sizes: If turkey is on your menu, allow 1 pound of uncooked turkey per person from an 8 to 12 pound turkey. Larger birds have a larger proportion of meat to bones, so ¾ pound per person should be sufficient with leftovers for the beloved turkey sandwich or soup[3]. If you're having ham, plan to buy ¾ – 1 pound per person of fresh ham or ½ pound per person for spiral sliced ham[4].
Make only what you need: Frozen side dishes like rolls and veggies allow you to use only what you need and keep the rest in the freezer for later. You're also not paying for unwanted stalks, pits and peels that often go to waste.
Remember food safety: Properly storing leftovers will preserve them safely for future meals. The USDA recommends that hot foods be left out for no more than two hours[5]. Store leftovers in smaller, individually sized containers, making them more convenient to grab for a quick meal.
Be mindful: It's not just about food waste. Total household waste increases by more than 25% during the holidays[6]. When preparing for and throwing your party, bring your own reusable shopping bags to the grocery store. Instead of plastic or paper plates and cups, use reusable place settings and cloth napkins. And designate an area for your guests to recycle bottles and cans.
It wouldn't be Thanksgiving without some leftovers, though. That is part of the tradition and appeal. Try some of these recipes to give your leftovers a second life.
With a little planning and creativity, you can have a "greener" holiday season. Keep in mind the simple changes you can make to use food and other resources more responsibly. Now that's something to be thankful for!
What's your favorite way to re-purpose Thanksgiving leftovers? Share your favorite tips and recipes in the comments below!
[1] http://www.worldwatch.org/reducing-food-waste-during-holiday-season
[2] http://www.epa.state.oh.us/pic/facts/holiday.aspx
[3] www.eatturkey.com
[4] http://www.wegmans.com/webapp/wcs/stores/servlet/ProductDisplay?productId=345937&storeId=10052&langId=-1
[5] http://www.fsis.usda.gov/wps/portal/fsis/topics/food-safety-education/get-answers/food-safety-fact-sheets/safe-food-handling/leftovers-and-food-safety/ct_index 
[6] http://www.recycleworks.org/resident/holiday_facts.html