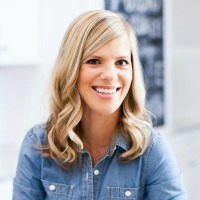 Sally Kuzemchak of Real Mom Nutrition
Sally Kuzemchak, MS, RD, is a registered dietitian, educator, and mom of two boys who blogs at RealMomNutrition.com, a no-judgments zone about feeding a family. She is a Contributing Editor for Parents magazine and is the author of the forthcoming book, The 101 Healthiest Foods For Kids. She also collaborated with Cooking Light on Dinnertime Survival Guide, a cookbook for busy families. In her spare time, she loads and unloads the dishwasher. Then loads it again. Check her out on Real Mom Nutrition, Facebook, Instagram, Twitter, and Pinterest!
Check Out Real Mom Nutrition!