The 4-1-1 on Culinary Hacks: From Frozen to Refrigerated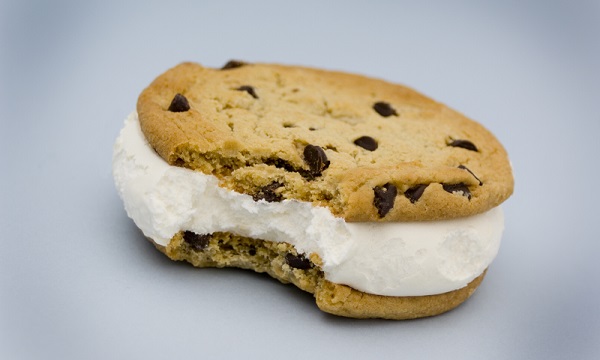 Eating a great-tasting meal doesn't mean you have to spend hours in the kitchen or overspend at the grocery store. As long as you're armed with smart kitchen tips and the right grocery list, you'll have no problem putting together a quick breakfast, getting dinner on the table or serving a delectable dessert.
We've got you covered with the best culinary hacks that take versatile, staple ingredients (that are most likely already in your fridge and freezer!) and reinvent them. Below are some fun hacks to take every mealtime to the next level. Psst… don't forget that if you're not in the mood or don't have time to get creative, you can always have ready-to-eat and already prepared items at the ready when you properly stock your kitchen with products from the frozen food and dairy aisles of the grocery.
Frozen Waffles
Besides dousing them in syrup or enjoying them with scoops of your favorite ice cream, there are tons of ingenious hacks using frozen waffles. We never even thought of these eight delicious ideas that are both savory and sweet!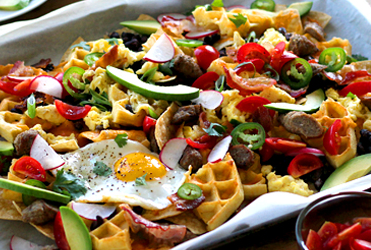 1. Use frozen waffles in place of tortilla chips for one hearty breakfast with Waffle Breakfast Nachos.
Use Kellogg's Eggo Mini Waffles and add the fixins' – shredded cheese, beans, sour cream, salsa and of course an over easy (extra runny) egg.
2. Instead of bread, take two frozen waffles to make a sandwich for breakfast, lunch or dinner.
This Turkey BLT is ready in 10 minutes and the waffles give the typical BLT a unique flavor!
3. We've heard of using potato chips as a crust for chicken, but waffle crumbs is definitely a first!
Frozen Pierogies
Even though they're great on their own, pierogies are the perfect culinary vehicle to get creative with in the kitchen.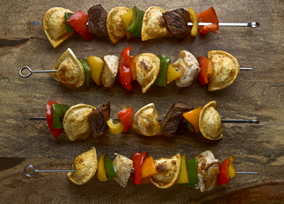 1. Add Cheddar pierogies + meat + vegetables to skewers for Pierogi Kebabs—great for a dinner party!
2. If you have a box of frozen pierogies in the freezer and are bored with just eating them plain, look to these 100+ different ways to top/pair/cook and enjoy this delicious food.
Dip in a variety of sauces, flash fry, sauté in a skillet with vegetables, add to soups and so much more!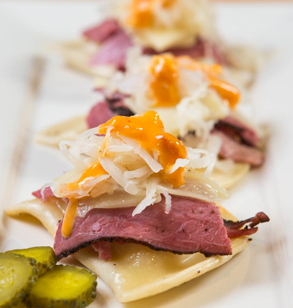 3. Take a classic deli sandwich and pair with frozen pierogies for Reuben Pierogies that make the combination of pastrami, Swiss cheese, sauerkraut and Russian dressing even better!
Check out even more recipes from Serious Eats, Chef Dale Talde and Mrs. T's Pierogies.
Greek Yogurt
We can't get enough of the versatility of Greek yogurt and absolutely love these "29 Genius Ways To Eat Greek Yogurt!"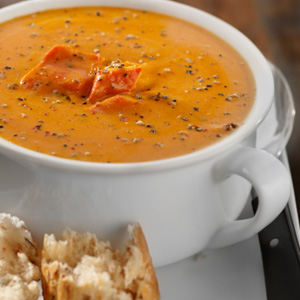 1. Add Greek yogurt to soups to make them a whole lot creamier.
2. Add extra protein to your next batch of tasty Mac and Cheese.
By using plain Greek yogurt, you can use a little less cheese for a lighter option and have an extra creamy texture.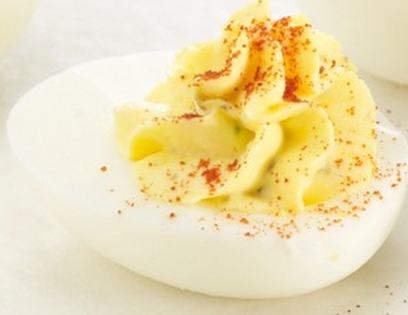 3. Greek yogurt can be a healthier substitute for mayonnaise.
By using Greek yogurt in these Deviled Eggs, you can reduce the amount of mayo you need to only one tablespoon!
Refrigerated Cookie Dough
Besides just popping them into the oven, there's so much you can do with ready-to-bake cookie dough from the dairy aisle. (And no, we don't mean eating it raw!)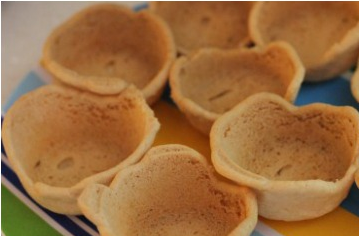 1. Take your cookie dough in a whole new direction and make Cookie Cups for serving ice cream!
Turn over a muffin tray and place thin, round slices of sugar cookie dough over the top of each cup. When baking, the dough will droop over the sides and form a cup shape. Then, fill with your cookie cups with your favorite ice cream and sundae toppings.
2. If you're a fan of funnel cakes or fried Oreos from the fair, then you'll most definitely have to try Deep-Fried Cookie Dough using refrigerated cookie dough!
3. If you can't seem to use up that pack of cookie dough before the expiration date, (yes, there are those people out there) then you'll be glad to hear you can safely freeze and then bake your cookies!
Or, you can now buy frozen cookie dough from Nestle Tollhouse in peanut butter, chocolate chip, oatmeal raisin and double chocolate chip!
4. Turn your favorite cookies into these Chocolate Chip Cookie Ice Cream Sandwiches for a fun summer treat.
Your kiddos will have a blast rolling the frozen sandwiches in mini chocolate chips!
Now it's your turn to try your hand at these versatile culinary hacks. What's your favorite hack in the kitchen?