23 Ridiculously Tasty Recipes and Products for Shrimp Day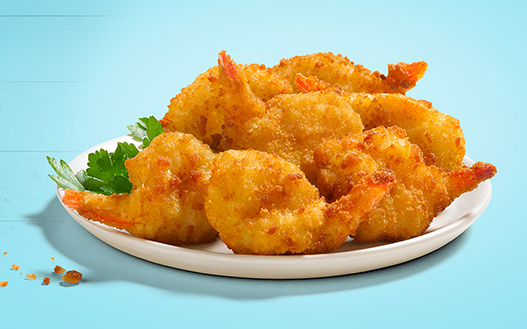 Happy National Shrimp Day! While there's no denying our love for shrimp, we're not the only ones that adore this versatile seafood. An estimated 47 percent of American households purchased shrimp in 2016, an increase over previous years[1]. In fact, shrimp are the most popular seafood in the U.S. as the average American eats 4.1 pounds of shrimp per year[2]. 
Since the American Heart Association recommends eating fish at least two times per week, you'll be happy to know that that includes shrimp! USDA recommends you eat both fish and shellfish to get your two 4-ounce servings of seafood per week[3].
Stock your freezer with these shrimp favorites so they're always at your fingertips:
You won't be able to resist these shrimp-tastic recipes:
What's your favorite way to eat shrimp? Share with us on social media @EasyHomeMeals!
[1] https://www.seafoodsource.com/news/supply-trade/2017-declared-the-year-of-happy-shrimp-at-gsmc
[2] http://www.americanshrimp.com/health-nutrition/health-benefits-of-american-shrimp/
[3] https://www.seapak.com/our-story/faq