18 Tantalizing Recipes for National Taco Day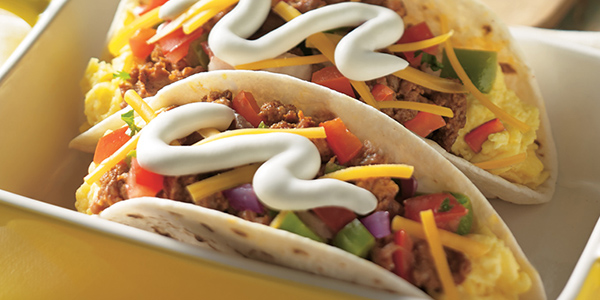 Happy National Taco Day! Although we frequently celebrate #TacoTuesday, we'll take any excuse to eat tacos 😉 Everyone seems to love tacos so much, that billions are consumed each year. In fact, in 2012 4.5 billion tacos were eaten worldwide, across 30,910 Mexican restaurants. To give you a better understanding, 4.5 billion tacos stretches 490,000 miles of tacos. That's enough to travel to the MOON… yes the moon, and back! That's also 775 million pounds of tacos equivalent to the weight of 2 Empire State Buildings in New York, New York[1]!
Where did these crazy little shells stuffed with meat come from? Well, from what we know, the first taco party occurred in the year 1520 by Hernan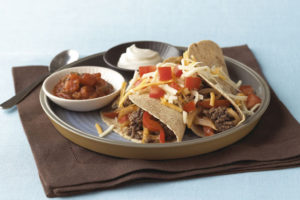 Cortes. After that, the taco made its way to the United States in the 20th century, in the year 1905. Our first mass production of the taco came from Downey, California in 1962 when Glenn Bell opened a food place that started as hamburgers and hot dogs, but he took his opportunity being located in a Hispanic neighborhood and ran with his idea of serving tacos. This took off and he eventually opened the first Mexican fast food restaurant… Taco Bell[2]!
We all enjoy tacos just as much as the next person, and there's so many ways to eat them! From beef, to chicken, to pork and vegetarian… the taco combinations are endless! Enjoy your favorite dish on National Taco Day with one of these recipes below!
Beef Tacos – give your typical ground beef tacos a rest and instead try these unique recipes:
Chicken Tacos – pack your tacos with these tasty poultry recipes:
Pork Tacos – if you've never tried pork tacos, you've totally been missing out:
Seafood Tacos – between fish and shrimp tacos, we can't get enough:
Vegetarian Tacos – enjoy meatless tacos with these delicious recipes:
Treat yourself with these dessert tacos:
What's your favorite way to chow down on tacos? Share with us in the comments below!
[1] https://www.finedininglovers.com/blog/food-drinks/the-history-of-taco-food-infographic/
[2] https://mobile-cuisine.com/did-you-know/taco-fun-facts/